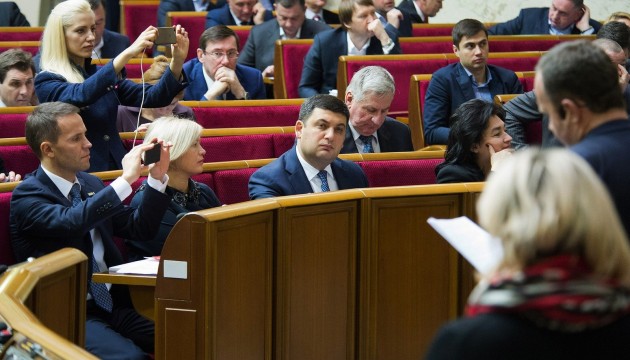 Parliament set to vote on international agreements and bill on housing utilities services today
Today legislators will consider a number of international agreements and the bill on housing utilities services.
Information is stated in the agenda of the Verkhovna Rada for Wednesday, Ukrinform reports.
In particular, MPs have to ratify the Agreement between Ukraine and the Kingdom of Spain on mutual protection of classified information; Protocol on the application of the Agreement on Free Trade dated 18 October 2011 between the Parties and the Republic of Uzbekistan.
Also, lawmakers can ratify the Agreement between the Government of Ukraine and the Government of the Federal Republic of Germany on financial cooperation (appropriations in 2010 and 2011) "Municipal program on climate protection II".
tl