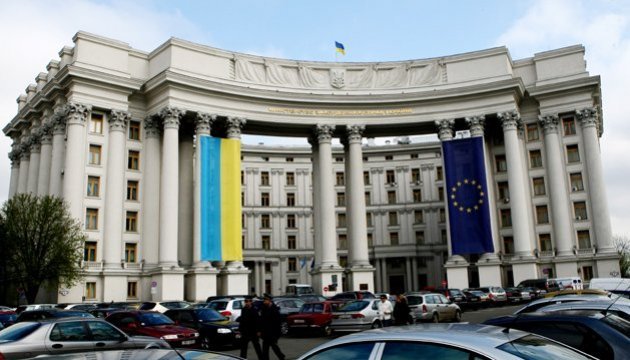 Ukraine foreign ministry declared 230 diplomatic passports of MPs and officials null and void
The persons stated in a list have lost their privileges of preferential entry to other countries.
Foreign ministry has canceled diplomatic and office passports of 230 citizens, including a number of MPs' passports.
This ministry made a statement, the site LB.ua reports.
The diplomatic and public office passports were revoked during 2014-2105. One of the reasons for that action was presidential decree dated 12 May, 2015, which reduced the list of the diplomatic passport holders.
Among the MPs who had their diplomatic passports annulled were, in particular, Yevhen Bakulin, Viktor Baloha, Olexandr Vilkul, Oleksiy Honcharenko, Oles Dovhy, Nataliya Korolevska.
tl