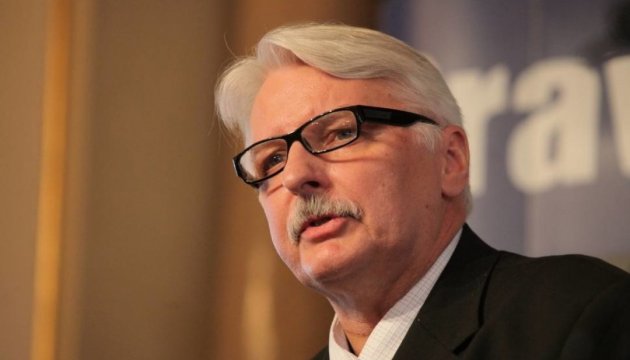 International community should gain time for Ukraine - Waszczykowski
The international community should "gain time for Ukraine" in conflict with Russia so that Kyiv could carry out the necessary reforms and finally confirm the democratic transformations and European choice.
Polish Foreign Minister Witold Waszczykowski said this during the Europe-Ukraine Forum in Lodz on Sunday, an Ukrinform correspondent in Poland reports.
"I think that Russia will not want to quickly settle the conflict in Ukraine as Ukraine is a part of the geopolitical plan for it. It's not just a Russia's desire to punish Ukraine [for trying to leave its orbit]. The implementation of the Minsk Agreements is weak, but it gives Ukraine time to carry out reforms," Waszczykowski said.
He added that if the international community was able to "buy" a year or two for Ukraine to carry out the internal reforms, it would be a "huge success" for consolidating democracy in Ukraine.
ol