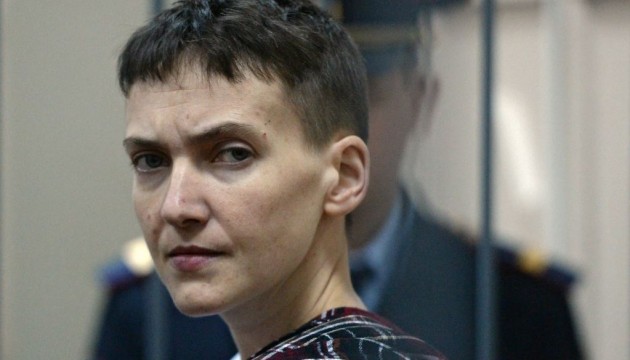 Ukraine to make every effort to release Savchenko – Tandyt
President of Ukraine Petro Poroshenko raises the issue of release of the hostages, particularly of Nadiya Savchenko, at the highest levels.
Advisor to the Chairman of the Security Service of Ukraine Yuri Tandyt said this on the air of Channel 5.
According to him, Ukraine "will make every effort" to release Savchenko, who is now being held illegally in Russia.
"Not just we but almost all the heads of state speak about Nadiya Savchenko. She is on our list, we are ready for any release options. We are interested in releasing everyone who stays there and we will do it," Tandyt said.
According to him, 2,998 people have been already released from "DPR/LPR" captivity.
ol