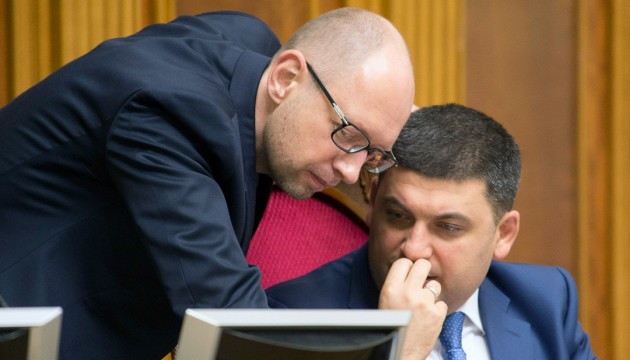 Yatsenyuk accuses Grigorishin of financing anti-corruption political forces
Ukrainian Prime Minister Arseniy Yatsenyuk at a government sitting has said that Russian businessman Konstantin Grigorishin is financing anti-Ukrainian political forces and is cooperating with the FSB (the Federal Security Service) of the Russian Federation.
Speaking about the need of enlarging a list of persons that come under sanctions of Ukraine, Yatsenyuk noted that criminal productions had been already opened against several such persons: "That's why it may happen that they will be forced to stay in Ukraine for a while".
"They are stealing money from the budget, and then they first of all finance anti-Ukrainian political forces and report to the FSB, like citizen of the Russian Federation Grigorishin does, who has been deriving benefit from the Ukrainian energy sector for the last 10 years. He is a real agent," he said.
iy