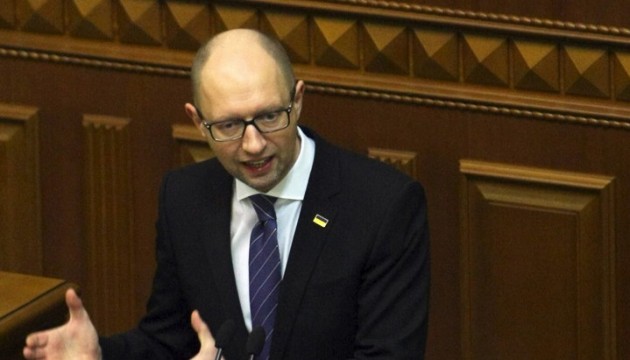 Presidential party MP says Yatsenyuk still untouchable, otherwise we face new elections
Replacement of the prime minister can lead to early parliamentary elections.
A legislator from the Petro Poroshenko Bloc party Vadym Denysenko told on air of the TV Channel 112, the press service of the party reports.
"Prime minister is untouchable today. Because we realize that once we replace him, we will immediately find ourselves on the verge of the coalition collapse, then we will face a great political crisis. Such reshuffles are a tailspin, which can result in early parliamentary elections with all the consequences," he said.