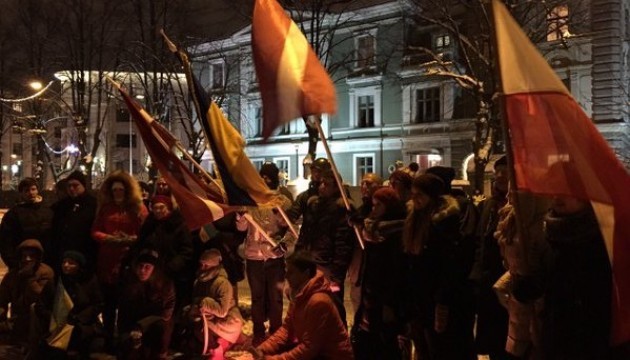 Activists of Baltic states organize rallies in support of Ukraine
The citizens of Lithuania, Latvia and Estonia have arranged simultaneous rallies of solidarity near the diplomatic missions of Ukraine.
The rally participants in Tallinn, Riga, Vilnius and Kaunas were holding the banners reading "Do not forget about Ukraine", "Putin hands off Ukraine", "Stop Putin" and others, Radio Liberty reports.
"We understand that the Minsk Agreements have no effect. The war in Ukraine continues and the world forgets about it, shifting to the conflict in Syria. That is why we conduct the international campaign of solidarity with Ukraine," Vilnius rally organizer Mindaugas Sidaravicius said.
The participants laid flowers and lit candles in memory of the victims of the war in eastern Ukraine.
The organizers of the international campaign were the youth patriotic organizations of Lithuania, Latvia, Estonia and Ukraine which cooperate in the Alliance of Baltic-Black Sea Nations.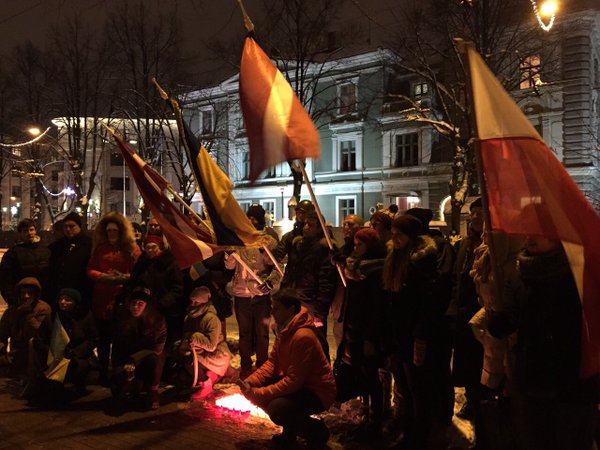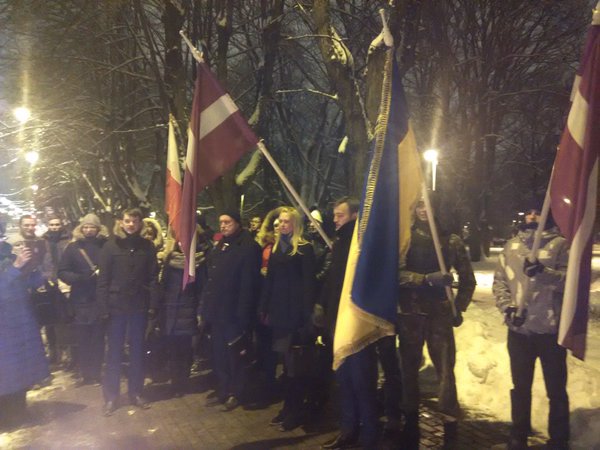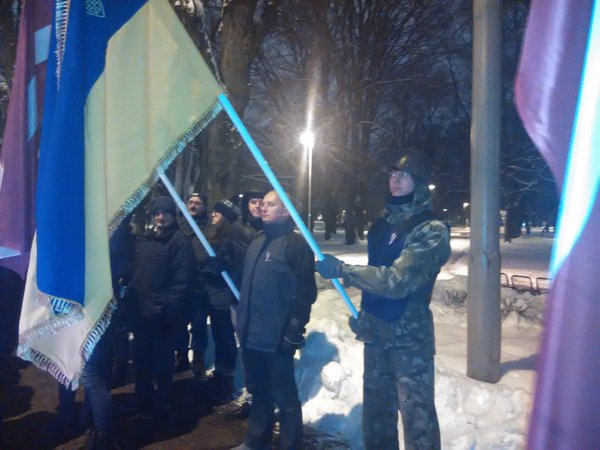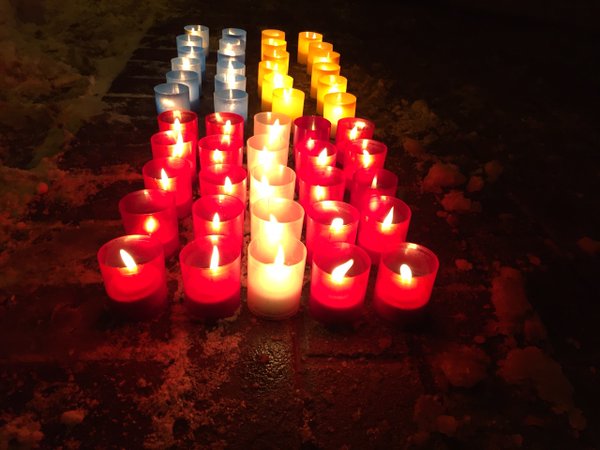 ol