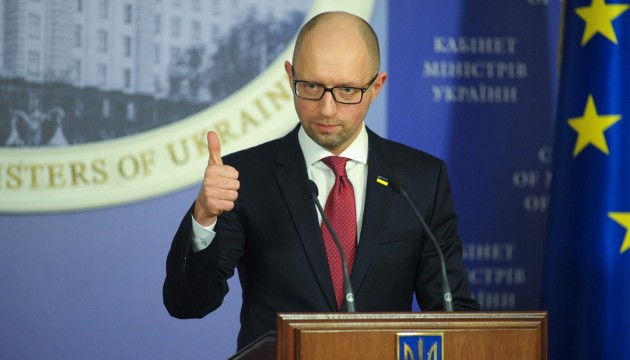 Ukraine to follow Poland on path towards EU – Yatsenyuk
Brotherly and neighboring Poland is the best example of European integration for Ukraine.
Prime Minister of Ukraine Arseniy Yatsenyuk said this in the TV program "Ten Minutes with Prime Minister."
"Poland had been conducting difficult reforms for 14 years. We have been conducting the same reforms for the past 22 months. As a result of these reforms, Poland has become not just the member of the European Union, but one of the most powerful member states with the developed economy," the PM said and added: "It is our way. And we will pass through this way."
Yatsenyuk stressed that last year the European Commission "clearly confirmed that Ukraine had fulfilled all the criteria necessary for introducing the visa-free regime between Ukraine and the European Union." "We expect a final decision of the EU on granting the visa-free regime for Ukrainian citizens as we are the members of one large European space. We share the same values. We share the same principles. We respect the rights and freedoms of people and citizens. We are guided solely by the rule of law."
ol