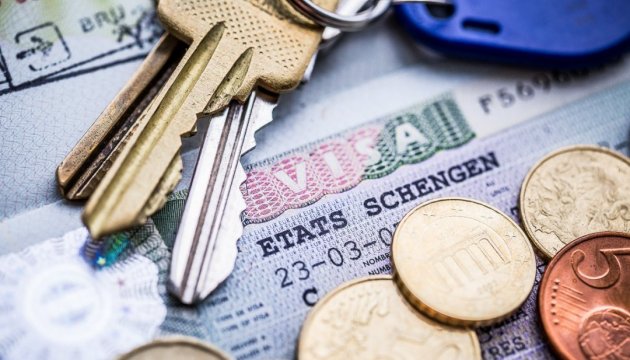 Poland issued almost 930,000 visas to Ukrainians in 2015
Polish consulates in Ukraine during 2015 issued almost 930 thousand Ukrainian or 97,000 visas more than in 2014.
The Polish Foreign Ministry told the Ukrinform's own correspondent in Poland.
"Data as of mid-December 2015 show that for the entire year, the number of visas issued in Ukraine will total about 930,000," the Ministry of Foreign Affairs of Poland notes.
According to the ministry, it is almost 97,000 more than in 2014 and 210,000 more than in 2013.
Overall in the last five years from 2011 to 2015, Polish consulates in Ukraine issued nearly 3.7 million visas, and with each subsequent year the number of issued visas was up by at least 70,000 in 2012 and recorded a maximum of 110,000 growth in 2014.
Most visas issued in the January-November period of last year was by the Polish consulate in Lviv - over 347,000, which is 41 percent of all visas issued in Ukraine. The three leaders also included the cities of Lutsk and Kyiv where 211,000. (25 percent) and more than 101,000 visas (12 percent) were issued respectively. Somewhat fewer visas were issued to Ukrainian in the city of Vinnytsia (over 83,000, 9.8 percent), Kharkiv (over 69,000, over 8 percent) and Odesa (over 33,000, 3.9 percent).