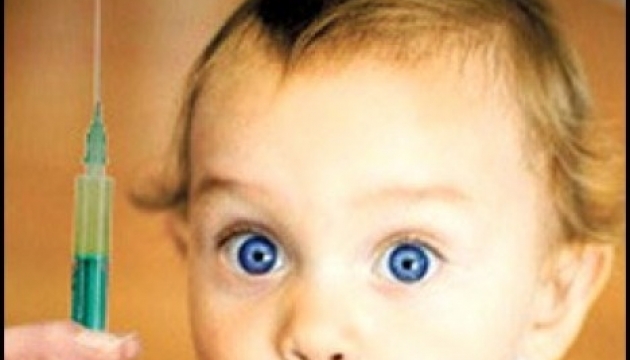 Health Ministry wants to increase number of mandatory vaccinations
The Ukrainian Health Ministry is initiating an increase in the number of mandatory vaccinations for children.
KYIV, August 14 /Ukrinform/. The Ukrainian Health Ministry is initiating an increase in the number of mandatory vaccinations for children.
Deputy Health Minister Oleksandr Tolstanov said this at a meeting of the working group on the revision of the national immunization schedule, the ministry's press service reported.
"The immunization of Ukrainians is one of the main priorities in the activity of the ministry, because this is the issue of safety of our country and the health of present and future generations. We need to develop such a schedule of vaccinations, which would reflect the real needs of the public, taking into account the financial capacity of the state," Tolstanov said.
The head of the working group, the head of the Department of Microbiology at the Bohomolets National Medical University, an academician of the National Academy of Medical Sciences of Ukraine, Volodymyr Shyrobokov, in turn, said that experts had proposed introducing minor amendments to the schedule of vaccinations against hepatitis B, for the prevention of diphtheria, whooping cough, tetanus, and poliomyelitis.
According to the recommendations of the World Health Organization (WHO), which proposes increasing the number of mandatory vaccinations (there are currently ten of them in Ukraine), the working group proposed introducing to the vaccination schedule the pneumococcal vaccine, which is used by virtually all developed countries against pneumonia, the meningococcal vaccine, which can ensure the reduction of diseases in the structure of meningitis by 50%, and the human papilloma virus (HPV) vaccine, which has a significant impact on the incidence of cervical cancer. The working group will decide after additional discussions whether these vaccinations will be mandatory or not.
Tolstanov also said that the views of members of the working group should be taken into account in the final version of the schedule, but they have to be justified on the basis of current experience, research and examples of the use of similar schedules in neighboring and European countries.
The working group should put forward summarized proposals for the final introduction of amendments to the national immunization schedule by the beginning of September.
ap