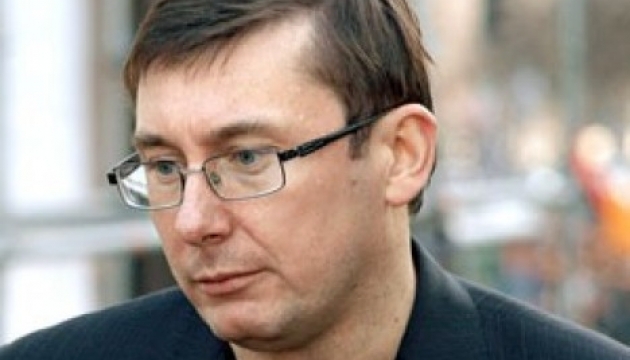 Lutsenko's Third Republic will not be West Ukraine movement - political scientist
KYIV, April 24 /UKRINFORM/. Yuriy Lutsenko's newly established non-parliamentary movement Third Republic will not have a western Ukrainian orientation, political analyst Taras Vozniak said in a commentary for zaxid.net.
"I think we should not say so. If it is so, then the whole idea does not make any sense. It is necessary to speak about all of Ukraine, including Donetsk and Odesa," he said.
According to the press service of People's Self-Defense, Vozniak will coordinate preparations for the roundtable to develop a concept of the Third Republic in Ukraine.
The analyst is going to attract to the roundtable people from different environments to present different points of view.
"The essence is not to select someone, but to collect the maximum possible number of people. Different people representing different environments, not just some specific regions or political views," he said.
According to Taras Vozniak, the main objective of the round table is the definition of Ukraine's development strategy.
As reported, after release, Yuriy Lutsenko announced the intention to create a new social movement that would be tied to the future presidential election, as one of its targets will be to support one of the presidential candidates. As one of the leaders of this movement, Taras Stetskiv, said, the opposition has not yet invited the movement to cooperation.
At the same time, another leader of the movement, Roman Bezsmertny, assured that the movement will not put up obstacles to the opposition.