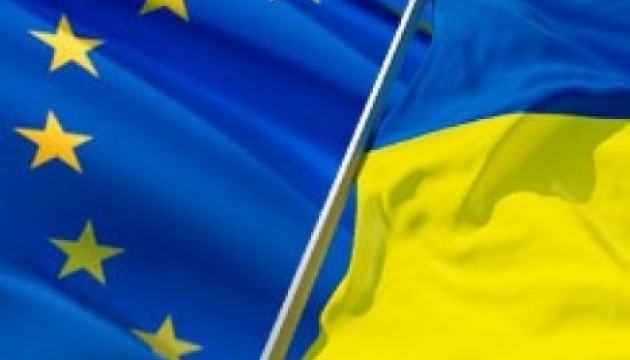 Expert predicts 'moment of truth' in Ukraine's relations with EU after elections
There will be a 'moment of truth' in relations between Ukraine and the EU after parliamentary elections
KYIV, October 6 /UKRINFORM/. There will be a 'moment of truth' in relations between Ukraine and the EU after parliamentary elections, the outcome of which will influence the specifics of ongoing dialogue between Ukraine and the European Union.
Director of International Programs at the Razumkov Center Mykhailo Pashkov announced this at a press conference in Kyiv on Friday, UKRINFORM reported.
"In my opinion, there will probably be a certain moment of truth in relations between Ukraine and the European Union, because the result of the election will largely determine the nature, atmosphere and specifics of the dialogue. The results of the elections will influence the fate of the association agreement [with the European Union] and Ukraine's dialogue with the EU on a whole range of bilateral relations," he said.
According to the expert, if the West recognizes the election of people's deputies of Ukraine undemocratic, there might be unfavorable consequences. In particular, Pashkov noted that in such a case there could be "cold pause" in Ukraine's relations with the EU. But he believes that even in such a scenario there won't be a breakup. "If the elections are recognized undemocratic, there will be a long and very cold pause with the EU. The future of the association agreement will be thrown into question. European politicians will unlikely agree to its signing. It will be delayed in such a scenario. Perhaps there will be quite a serious and long period of cooling, but I don't think that it, for example, will lead to a breakup in relations," the expert said.
Pashkov noted that if Europe does not recognize parliamentary elections in Ukraine as democratic, Ukraine "will lose the potential of trust." "In the eyes of the European community Ukraine will be a country of low predictability, which holds a double policy. Therefore, [the election results] will in many respects determine relations between Brussels and Kyiv in the medium term, but certainly, in my opinion, Ukraine will not be a free-wheeling country in Europe," Pashkov said.