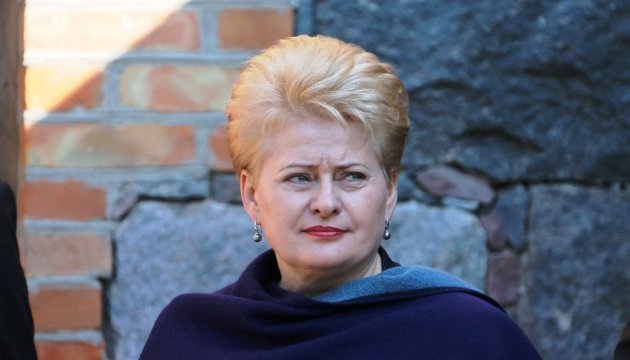 Grybauskaite on Crimea: Freedom may be occupied but can never be taken away
18.03.2017 13:27
352
President of Lithuania Dalia Grybauskaite has expressed her support for Ukraine and Crimea.
This is reported by Radio Liberty.
"Freedom may be occupied but can never be taken away. Crimea is Ukraine," Grybauskaite wrote on her Twitter page.
As a reminder, this week marks the third anniversary of Russia's occupation of Crimea. March 18, 2014, Russian President Vladimir Putin announced "Crimea's admission to the Russian Federation" following the illegal "referendum", which took place on the peninsula on March 16.
ol