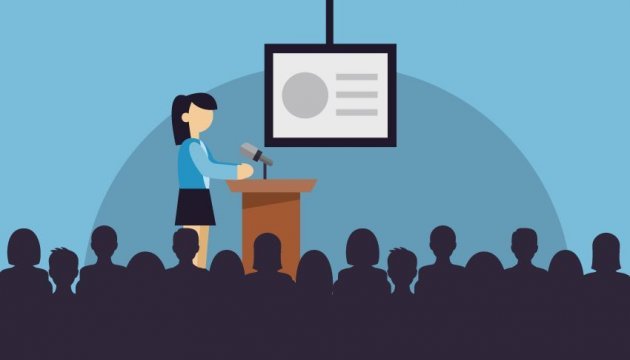 PoweredTemplate welcomes Indonesian speaking users to the community
Digital media library PoweredTemplate is embarking upon 2018 journey with a list of new language versions. Six linguae have recently joined the family of professional templates depositary, with Indonesian among them.
Visual aid has become an integral element of every contemporary method of communication. Time-honored principle "Seeing is believing" today is more tangible than ever, with most of us being our own designers when it comes to PowerPoints, diagrams, newsletters, brochures, letterheads for personal purposes, business, art and advertising. PoweredTemplate library has now enabled Indonesian speaking users to accomplish tasks and create various projects within the shortest possible period of time.
Ready off-the-shelf templates available in the library have been developed by highly skilled professionals expert in visual design and top-notch presentations geared to pictorialize and shape information on the following topics:
• Abstract & Textures
• Animals and Pets
• Agriculture
• Art & Entertainment
• Business and Financial
• Industries
• Careers and Industry
• Computers
• Consulting & Services
• Education & Training
• International affairs
• Health and Recreation
• Holiday and Special Occasions
• 3D
• Animated templates and many others
• Most Popular Flyer Templates and Backgrounds
50,000 eye-catching professional templates can be easily searched and quickly downloaded from the database. Comfortable plans and subscriptions allow to choose the most suitable access, stretching from 24 hours to annual membership with up to 60 monthly downloads. Budget-friendly pricing, guaranteed refunds and trust of over a million existing customers worldwide ensures pleasant and faultless cooperation.
In addition to standard offers and package, PoweredTemplates feature numerous free-of-charge designer slide decks for each of the categories mentioned above. Search can be narrowed not only to themes, but also arrangement type of data, including:
business and finance templates;

data driven diagrams and charts;

education and training;

flow, graph, pie, process, matrix charts;

tree and puzzle diagrams;

infographics;

icons;

field-specific medical charts;

organizational charts;

tables and text boxes;

shapes and silhouettes;

timelines and calendars.
PoweredTemplate is honored to welcome speakers of Indonesian to the community of skilled professionals, entrepreneurs, artists, enthusiasts and students who have already benefited from unparalleled time-saving opportunities. Seeing is believing, and it is now a matter of minutes to put that maxim into action, attaining perfection in communicating the message.
About PoweredTemplate: a royalty-free digital media library providing a broad range of affordable high quality templates for presentations, diagrams, charts, and versatile materials for business, educational, artistic and commercial needs. Library has been functioning since 2004, now ranking among the leading providers of the presentational content.
A creative team numbers over 50 passionate experts in seven continents, upgrading services and updating content on daily basis. The website is now fully functional in English, Indonesian, Italian, Portuguese, Spanish, Netherlands, Chinese, Japanese, Korean, German and French with more languages versions yet to come. We offer ground-breaking solutions that positively facilitate the process of acquiring decent digital content.