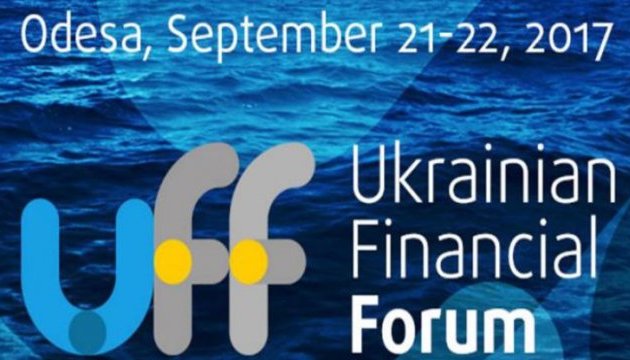 UKRAINIAN FINANCIAL FORUM 2017
ICU, an independent asset management, private equity and investment advisory firm specialising in Central and Eastern Europe, is pleased to announce the 3rd annual Ukrainian Financial Forum will take place 21–22 September in the port city of Odesa, Ukraine.
Organised in collaboration with the Kyiv School of Economics, the annual forum is one of the foremost financial events in Ukraine and will bring together leaders from Ukraine's political, financial and business worlds alongside international decision makers and thought leaders.
The forum includes a line-up of distinguished keynote speakers, all authorities on international economics:
Yanis Varoufakis, Former Finance Minister of Greece
Jonathan David Ostry, Deputy Director of the Research Department, International Monetary Fund (IMF)
Markus Brunnermeier, Professor of Economics, Princeton University
This year's forum will focus on the global macroeconomic trends that are shaping Ukraine's economy and whether the country will benefit or suffer because of them. The forum also will take on the discussions surrounding Ukrainian domestic market reforms. To view the full event agenda and register your attendance, please go to the forum website: https://ukrfinforum.com/en/
Commenting on the Forum, Makar Paseniuk, Managing Partner of ICU, said: "Ukraine is on the road to recovery thanks to structural reforms that are ushering in a new era of macroeconomic stability and prosperity. The Ukraine Financial Forum is the foremost financial event in Ukraine and this year we have secured an exceptional line-up of speakers and panellists, all of whom will stimulate entertaining and lively debate on Ukraine's position in the global economy and the challenges and opportunities faced by the country's businesses and financial institutions. "
ABOUT ICU
ICU is an independent asset management, private equity and investment advisory firm specialising in the emerging markets of Central and Eastern Europe.
Founded in 2006 by senior investment professionals from ING, ICU is Ukraine's leading asset manager. ICU currently manages over $400m in assets. Since 2010 ICU's flagship CIS Opportunities Fund has delivered returns exceeding 16 percent per year, net of fees, versus less than 1% annual returns for the HFRI Emerging Markets Russia/Eastern Europe Index over the same period.
ICU's veteran investment team has experience in private equity, high yield corporate debt, distressed debt, restructurings and other special situations across a number of emerging markets. Investment decisions are supported by robust macroeconomic and sectoral analyses from the in-house team of research economists.
ICU aims to provide its clients with superior risk-adjusted returns across a number of asset classes. The firm is expanding its reach into key European markets via a combination of organic growth and acquisition and continues to expand the range its investment offerings.