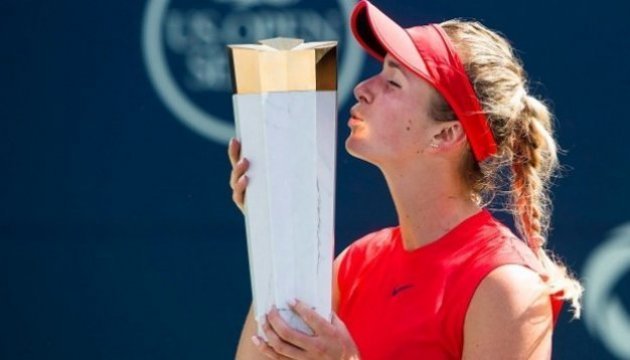 Svitolina wins Rogers Cup in Toronto, becomes world No.4
Ukrainian tennis player Elina Svitolina won her WTA-leading fifth title of 2017 at the Rogers Cup in Toronto on Sunday with a prize fund of $2.43 million.
Svitolina beat former WTA World No.1 Caroline Wozniacki, 6-4, 6-0, WTAtennis portal reports.
The Ukrainian becomes the first player to ever win three Premier 5 titles in a season after the tier of events was introduced in 2009. She previously raised the trophies in Dubai and Rome, to go along with International-level titles in Taipei and Istanbul.
Now Svitolina holds the 4th position in the updated WTA rankings, having set a new personal and national record.
ol