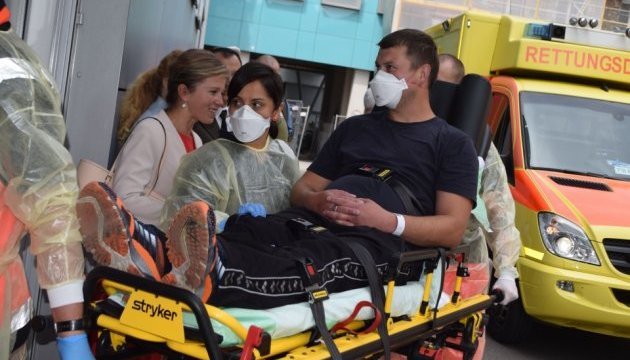 Another 14 wounded Ukrainian soldiers to undergo treatment in Germany
On Tuesday, another 14 Ukrainian servicemen, who were wounded in Donbas, were delivered to Berlin by the plane of the German Defense Ministry.
This is reported by own Ukrinform correspondent in Germany.
Five of the delivered Ukrainian servicemen will remain in the hospital of the Bundeswehr in Berlin, another five will be taken by special transport to the military hospital in Ulm and four more will undergo treatment in the military hospital in Koblenz.
Since 2014, a total of 88 Ukrainians, who were wounded while participating in the anti-terrorist operation in eastern Ukraine as well as those injured during Maidan protests, have been treated in German clinics. Germany became the first country to render such assistance to Ukraine.
ol