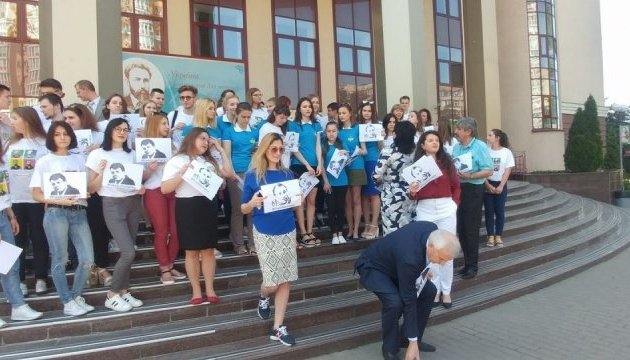 Information Policy Ministry, students hold action in support of journalists Sushchenko, Semena
Today, June 6, the representatives of the Information Policy Ministry of Ukraine together with professors and students of the Boris Grinchenko Kyiv University held the action in support of Ukrainian journalists Roman Sushchenko and Mykola Semena.
Spokeswoman of the Information Policy Ministry of Ukraine Maryna Sobotiuk said this in a commentary to an Ukrinform correspondent.
According to her, about 40-50 students and professors took part in the action in the university courtyard.
"The Information Policy Ministry has already held numerous actions and will continue organize more events, involving regions, cooperating with educational establishments and students," she added.
ol