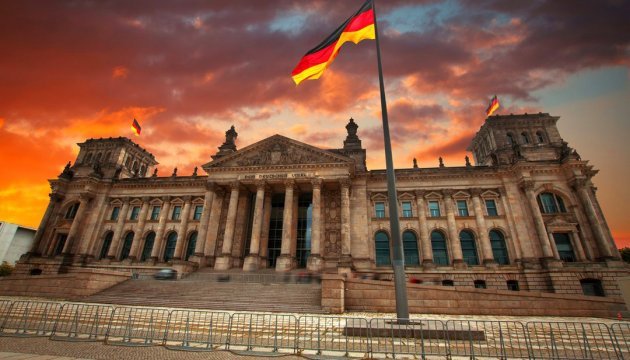 Inexpressible pettiness of being: mini-Reichstag for 'Putinjugend'
Russian military madness is building up. The worst thing is that it is aimed at children and adolescents…
There is news so glaringly stupid and vulgar, it is even difficult to believe them.
February 22, Russian Defense Minister Sergei Shoigu, speaking at the State Duma on the eve of the professional holiday of the Russian military, said verbatim: "We're building a Reichstag in 'Patriot' park. Not to full size, but so our 'youth army soldiers' can storm not just any building, but a concrete place."
The Russian "youth army" is a kind of "Putinjugend', the paramilitary youth organization. On the one hand, Shoigu stubbornly keeps saying he is dead set against the militarization of the country. At the same time, he is going to develop the "Youth Army patriotic youth movement" in every possible way.
A few words about the Reichstag building. Since 1999, it houses the Bundestag – the Parliament of the Federal Republic of Germany. So now the Russian youth will regularly stretch muscles and improve eye estimation, storming a copy of the Parliament of one of the leading countries of the continental Europe.
They opt for canning the neighbor's defeat instead of reconciliation and joint work for the sake of future. It is chewing own triumph and humiliation of others in the wars of the past what leads to the next war.
What will happen if others will take it as a model? Well, at least, a replica of the Kremlin should be built near Kyiv and Warsaw, as it was stormed by the Polish hussars and the Ukrainian Cossacks in early XVII century.
Russian military is building up. The worst thing is that it is aimed at children and adolescents, poisoning them for the decades to come.
Let me recall, Minister Shoigu said this on the eve of the Russia's Day of Defender of the Fatherland. People have got used to this holiday for many years, although the date of February 23 is absolute fake. February 23, 1918, the Kaiser's Germany presented the helpless Soviet government with an ultimatum, which was admitted to discussion. Meanwhile, nothing happened at the front. There was no "defeat of the Germans near Pskov and Narva on February 23, 1918."
To be absolutely precise, something still happened on February 24 – Pskov was taken. However, it was captured by the small detachment of the Germans, not the Red Army. The town surrendered with virtually no resistance as the Russian army was at that time completely disintegrated by the Bolshevik propaganda.
And here, by the way, Shoigu unexpectedly honestly showed the succession. He explicitly stated that the "information operations troops", engaged in "intelligent, competent and effective propaganda", had been recently established in the Russian Armed Forces.
Until recently, Russia as a whole and the so-called parliament in particular, has not recognized the existence of cyber troops and disinformation and propaganda special operations department in their country. Although, this has not been "an open secret" for Ukrainians since 2014. However, the world community, especially Europe, and especially Germany, should examine Shoigu's report more closely.
Oleh Kudrin, Riga
* Opinion of the author of this article may not coincide with the position of the news agency
ol