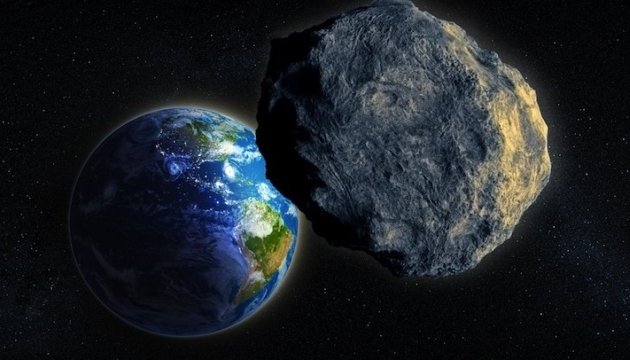 NASA: Asteroid could destroy Earth
- The National Aeronautics and Space Administration (NASA) will examine an asteroid named Bennu that has gotten closer to the Earth since its discovery in 1999.
- Together with the University of Arizona, NASA will be launching OSIRIS-Rex Mission to gather data from Bennu because the possible collision of the asteroid to Earth would immensely damage the planet.
- Dante Lauretta, accompanied by other NASA investigators, would be leading the mission and they will leave on September 8 to go to asteroid for mapping and other data gathering.
An asteroid that could destroy the entire planet Earth is going to be examined by the National Aeronautics and Space Administration (NASA), according to kami.com.ph.
Scientists have released a grave warning that an asteroid named Bennu, which crosses the orbit of the Earth every six years, is nearing the Earth since the day of its discovery in 1999.
The Mirror reported that the possible collision of the asteroid with the Earth will cause immense suffering and death considering that the dreaded asteroid is 1,600 feet in diameter and travels at an average 63,000 miles per hour. Bennu is expected to pass between the Earth and the moon in 2125.
Through the cooperation of NASA and the University of Arizona, OSIRIS-Rex Mission will be launched on September 8 and will be sent to the asteroid. OSIRIS-Rex Mission is expected to arrive at the asteroid by August 2018.
Meanwhile, OSIRIS-Rex Mission is going to be led by Dante Lauretta who works as a NASA investigator and a professor in planetary science as well. Lauretta and her team will spend a year to map the asteroid and to hover above its surface to gather some rubble from the asteroid. The team is expected to return to Earth with their data by 2023.
READ ALSO: Watch three scantily-clad Russian hotties fighting in the back of a cab!
According to astronomers, the impact of the probable collision would be equivalent to triggering 3 billion tons of high explosives. Further, experts note that the potential explosion would be 200 times as powerful as the atomic bomb that was dropped on Hiroshima.
Professor Mark Bailey of Northern Ireland's Armagh Observatory stated, 'Bennu falls on the boundary in terms of size, for an object capable of causing a global catastrophe.'
'We need to know everything about Bennu-its size, mass, and composition. This could be vital for future generations,' Lauretta added.
The name Bennu was given by a third grader from North Carolina who won an asteroid-naming competition. Bennu is an Egyptian mythological bird.