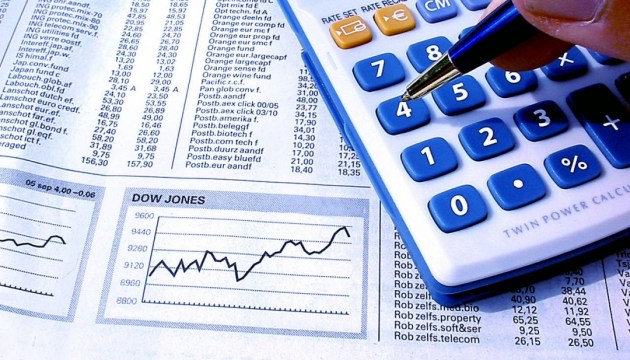 World Bank: Ukrainian economy set to bounce from "bottom"
The Ukrainian economy has returned to growth mode reaching 0.1 percent in the first quarter of 2016 , according to the latest report published by the World Bank (WB) on global economic prospects, which was released on Tuesday, June 7, German DW reports.
Moreover, the experts noted that a 9.9 percent drop in 2015 was not as critical as had been expected earlier. "Other data this year also points out that the recession hasbottomed out," the report noted.
As the World Bank states after the sharp surge of prices in 2014 and 2015 related to the devaluation of the Ukrainian hryvnia and the exchange rate reforms, inflation has slowed down against the backdrop of the currency's stabilization.
"The western part of Ukraine has not been directly affected by the conflict and it's expanding. However, the figures for exports and imports have been more than halved compared to 2012 and remain weak. The ability of the banking sector to extend loans has been severely restricted," the experts said.
Overall, WB forecasts that the Ukrainian economy will grow by one percent of GDP this year and will accelerate next year to two percent.
As for the Russian economy, according to experts, the first quarter saw a decline in Russian GDP by 1.2 percent against the background of "decline in private investment and consumption." The WB expects the Russian economy to slide by 1.2 percent this year. By comparison, in 2015 the recession was even deeper - 3.7 percent of GDP."Russia's economy is struggling to adjust to lower oil prices, the trade embargo and geopolitical problems that are enforced against her," the WB says. However, in 2017the Russian economy will grow by 1.4 of GDP, experts say.
Meanwhile, the World Bank has downgraded its forecast for the world economy. According to current forecasts, global GDP is expected to rise by 2.4 percent in 2016, whereas in January, the expectation was estimated to reach 2.9 percent.
WB experts forecast Eurozone's growth to average 1.6 percent both this and next year - the growth rate remains the same as in 2015. In 2018, growth rate is expected to be slightly lower at 1.5 percent.
According to the forecast, the Chinese economy will grow by 6.7 percent this year after recording its 6.9 percent surge in the previous year, and the Indian economy will keep its GDP growth rate at 7.6 percent.
tl