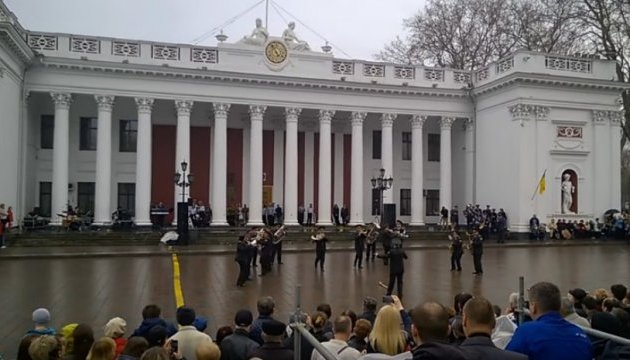 National Guard orchestra performs scandalous hit song
The Orchestra of Ukraine National Guard played a controversial hit of the Russian band "Leningrad" titled "Exhibit" or commonly referred to as "Louboutin".
Ukrainian Pravda. Tabloid site has reported.
Videos of musicians in the uniform playing this well-known melody became a hit on YouTube.
tl