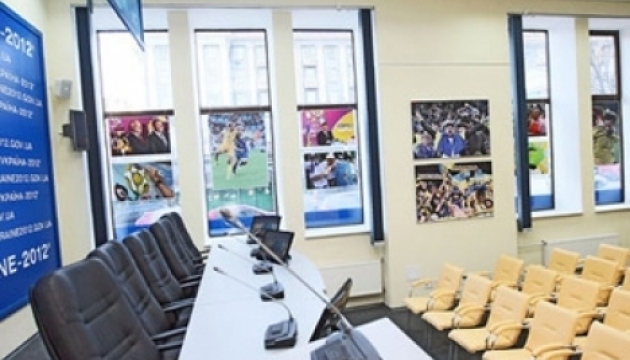 A press conference: «Russian medicaments save lives of Ukrainians»
5-th August 1 p.m. a press conference: «Russian medicaments save lives of Ukrainians» (Hall 1)
5-th August 1 p.m. a press conference: «Russian medicaments save lives of Ukrainians» (Hall 1).
Participants: Anton Gerashchenko - advisor to Minister of Internal Affairs of Ukraine; Semen Semenchenko - commander of the "Donbass" territorial voluntary battalion; Marianna Varshavska - volunteer of charity fund "The rehabilitation fund «The hospital of Maydan»".
Additionally: Regarding medicaments which were found at Lysychansk glass plant.
Simultaneous interpretation will be provided.
Онлайн трансляція заходу УКРАЇНСЬКОЮ мовою

Watch live streaming (English)
National News Agency of Ukraine - Ukrinform
Address: Bohdan Khmelnytsky St 8/16. Kyiv, Ukraine 01001
Contacts: +38 (044) 279-22-42, +38(044) 244-90-47