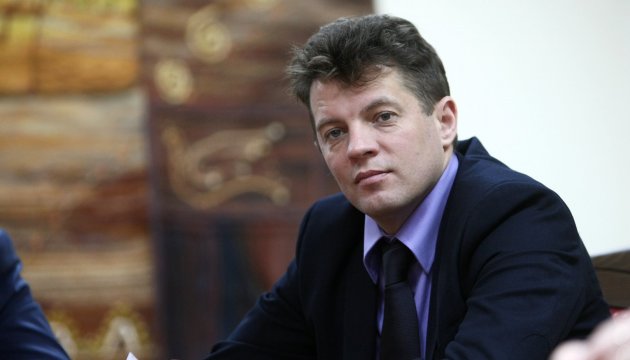 Journalist Sushchenko put on list of prisoner exchange
22.11.2016 16:15
621
Ukrinform correspondent Roman Sushchenko, who was illegally detained in Russia, has been put on the list of prisoner exchange, which is being compiled by the Joint Center for Release of Hostages at the Security Service of Ukraine.
Chairman of the Security Service of Ukraine Vasyl Hrytsak said this at the press conference in Kyiv, an Ukrinform correspondent reports.
"I find it difficult to comment on what will happen to Sushchenko. I can only say that he has been put on list of prisoner exchange," Hrytsak said, responding to a question about the future of Sushchenko.
The Chairman of the Security Service of Ukraine assured that the Ukrainian side would do everything possible to return the journalist home.
As reported, Ukrinform correspondent in France Roman Sushchenko was arrested in Moscow on September 30, where he arrived on a private visit. He was accused of "espionage", allegedly being a member of the Main Intelligence Directorate of the Ukrainian Defense Ministry. The Ukrainian Main Intelligence Directorate denied allegations of the Russian Federal Security Service.
The Russian court ruled at its closed hearing on October 1 to arrest the journalist for two months – until November 30.
On October 7, the Russian Federation officially charged the Ukrainian journalist with spying. Sushchenko denies any guilt.
ol