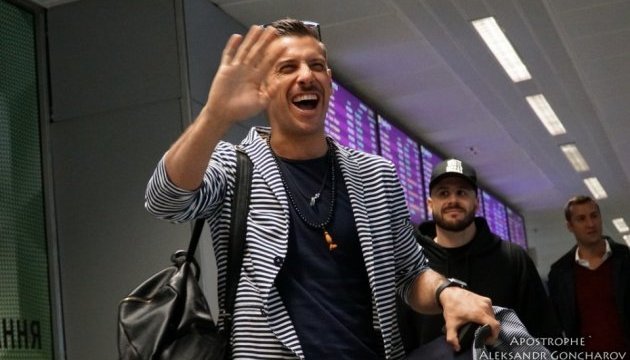 Main favorite of Eurovision 2017 arrived in Ukraine
On Thursday evening, Italian representative at Eurovision Francesco Gabbani arrived in the Boryspil International Airport in Kyiv.
Bookmakers from the first days are predicting victory for Italy at the song contest this year.
Answering a question about the fact that he is called a likely winner of the Eurovision Song Contest 2017, Gabbani notes that he prefers not to think about it yet.