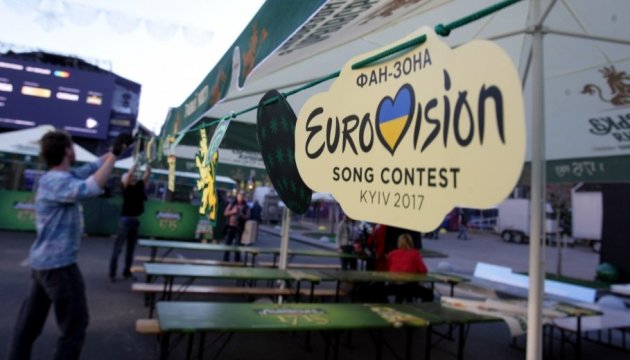 Official fan zone of Eurovision 2017 opens in center of Kyiv today
On Thursday, May 4, Eurovision Village, the official fan zone of the Eurovision Song Contest 2017, opens in the center of the capital, Eurovision.ua reports.
"The Eurovision Village is located in the center of Kyiv, in front of the Kyiv City State Administration building, from Prorizna Street to Bohdan Khmelnytskoho Street. The Eurovision Village stage will become the second largest one after the main stage of the contest at the International Exhibition Center," the report says.
As noted, from May 4 to May 14 there will be concerts with the participation of countries participating in the song contest and Ukrainian artists, and the partners and sponsors of Eurovision 2017 will entertain guests of the city at their locations, which will be also located in the territory of Eurovision Village.
The fan zone will begin its work at 12:30 on May 4. A concert in honor of opening of the fan zone will be held at Eurovision Village at 20:00.
As reported, Eurovision Village will work daily from 12:00 to 22:00 and until the show is over during the semifinals and the final.
The entry to the territory of Eurovision Village is free of charge, but visitors will be checked for safety reasons at the entrance gate. The fan zone is guarded by the police and the National Guard officers.
ish