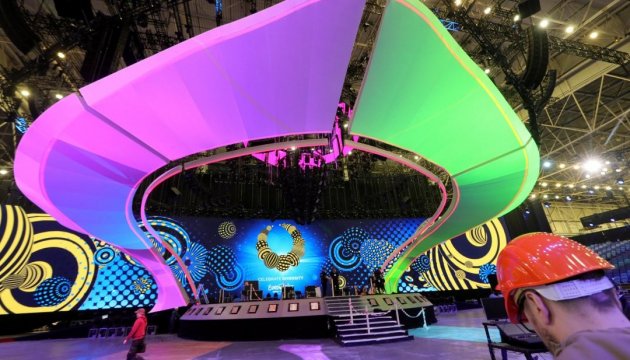 Serbia's representative at Eurovision 2017 shares her impressions of Ukraine
Representative of Serbia at the Eurovision Song Contest 2017 Tijana Bogicevic is impressed by the hospitality and openness of the Ukrainians.
She said this in a commentary to Eurovision.ua.
"I think I will be able to see all the interesting places of Kyiv during two weeks. What amazes me is the hospitality and openness of the people. I am Serbian and I partly understand your speech, so this is, of course, a big plus. I want to buy a map and just walk around the city, parks, museums and historical places. I also would like to try your kitchen as every tourist," the singer said.
Bogicevic added that she had been waiting for this trip to see the Ukrainian capital.
Speaking about the contest itself, the Serbian participant said that all the countries have the equal chances of winning. "I listened to a lot of songs to be performed at the Eurovision Song Contest. I really do not know who will be my favorite. When I am asked who will become the winner, I confidently say that everyone can win. All the participants are the best here, it's true. Everyone has a chance," the singer from Serbia said.
ol