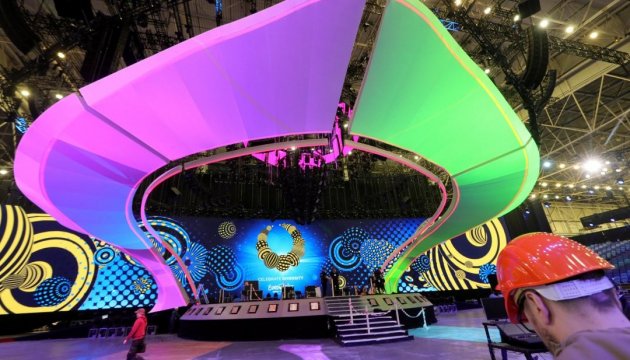 First party with Eurovision 2017 participants to be held in Kyiv
The Oikotimes Anniversary Party, involving the Eurovision Song Contest 2017 participants, will be held in Kyiv today
This is reported by the Eurovision 2017 press center.
Today's Oikotimes Anniversary Party is among the nearest expected events of the Club. The interesting and rich program is waiting for the guests of Oikotimes Anniversary Party:
21:00 - 22:00 Dj Farouk
22:00 - 22:10 Malta: Claudia Faniello
22:10 - 22:20 Romania: sexy duo Alex Florea feat. Ilinca
22:20 - 22:30 Moldova: The ultimate party boys
22:30 - 22:40 Ukraine: O.Torvald band
22:45 - 22:55 Poland: striking Kasia Mos
23:00 - 23:10 Azerbaijan: mystical Dihaj
23:10 - 23:20 Czech Republic: charming jazz from Martina Barta
23:30 - Dj Farouk
As noted, May 2, the representatives of Serbia, Austria, Macedonia, Malta, Romania, the Netherlands, Hungary, Denmark and Ireland will conduct dress rehearsals and later will meet with journalists and fans.
In addition, May 1, the EuroClub, one of the three Eurovision 2017 locations, was officially opened. EuroClub is a modern and convenient platform for informal socializing with delegations of Eurovision 2017 participating countries, representatives of the press and fans.
ol