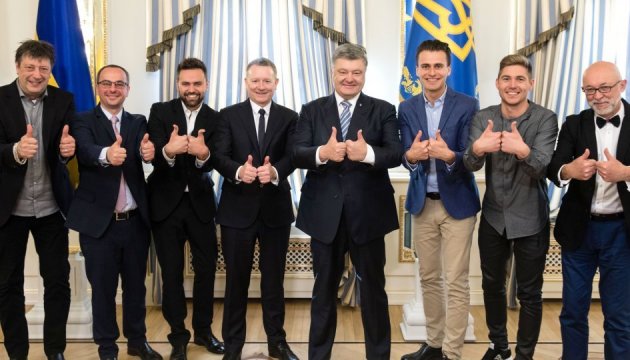 President Poroshenko: Eurovision in Kyiv was organized at very high level. Photos
President of Ukraine Petro Poroshenko has met with organizers and hosts of the Eurovision Song Contest 2017 and congratulated them on successful completion of the contest.
This is reported by the press service of the Head of State.
"My sincere congratulations to you all. The Eurovision 2017 was organized at a very high level. This is the result of a very efficient coordination and interaction of your and our team," Petro Poroshenko said.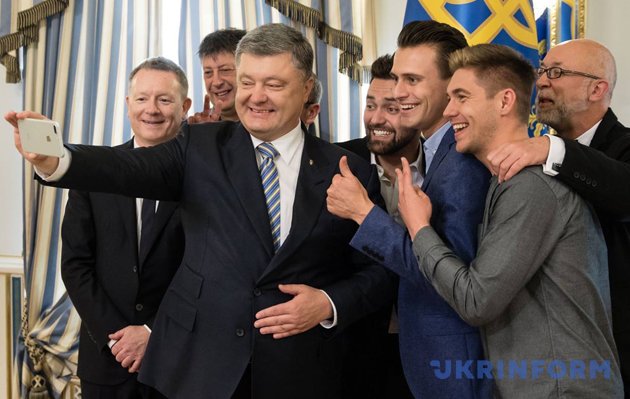 The President noted a huge work on preparation, organization and hosting the song contest at a proper level. "This is not only the issue of design and creative solutions, but also the issue of ensuring security of the participants and guests. I am very glad that we managed to organize everything at a high level. This allowed our guests to feel comfortable. Thousands of people worked to create a positive image of Ukraine. And it seems to me that we succeeded," Petro Poroshenko stressed.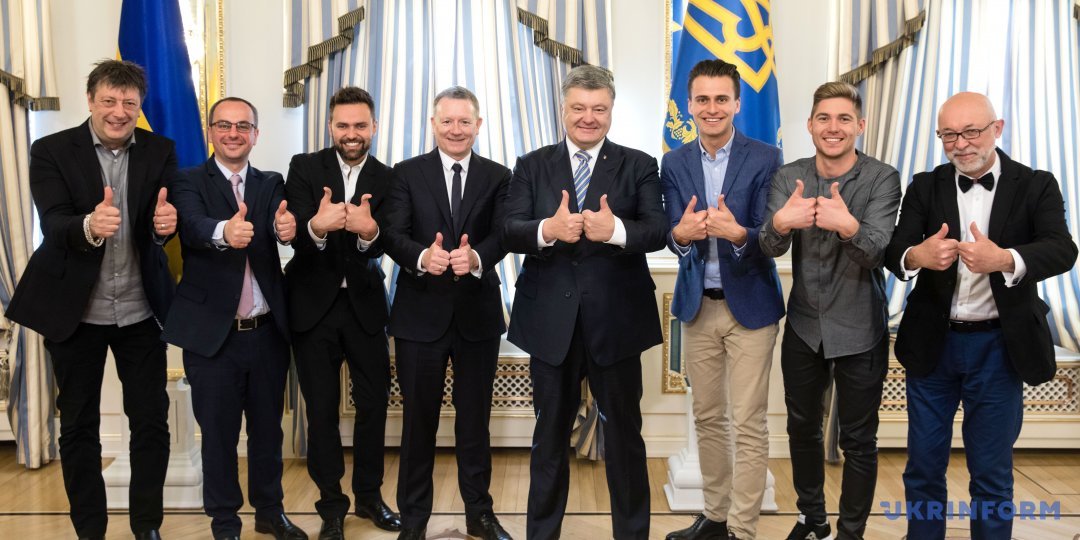 "It is a great pleasure that my team and my wife were involved in the contest. Maryna took part in the opening of the Eurovision, a great number of Ukrainian volunteers assisted in organization and holding of this wonderful competition," the President noted. He also expressed hope that thousands of foreign guests who visited Kyiv enjoyed the level of organization of the contest and hospitality of our capital.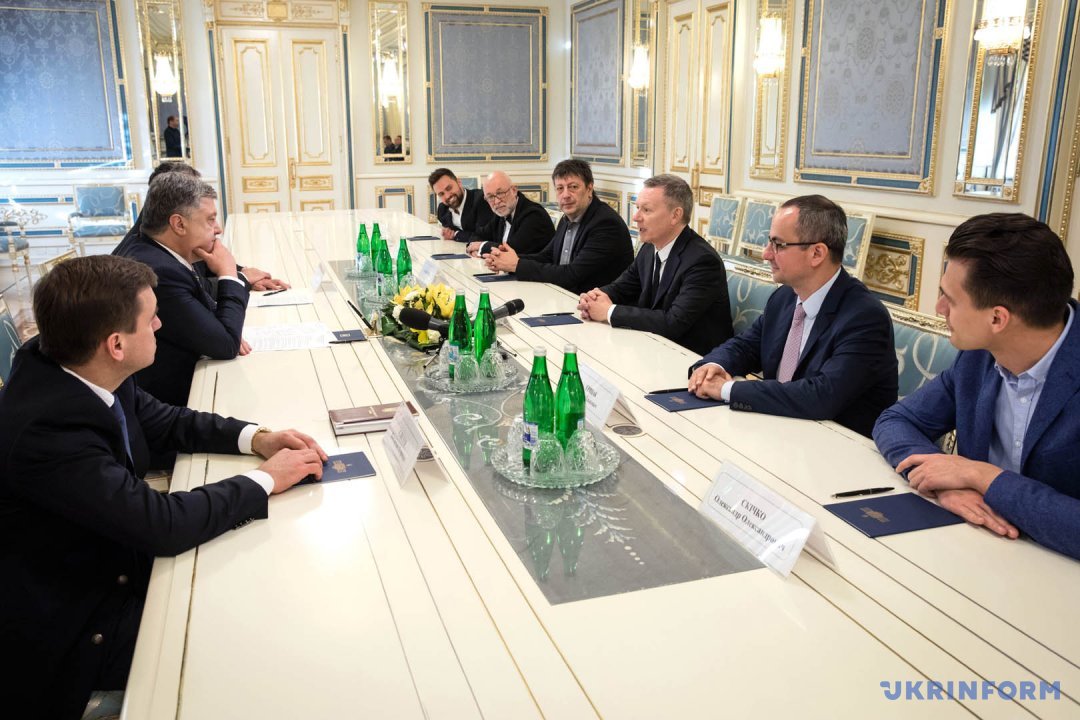 "Despite Russian aggression and Russian occupation, Ukrainians and the Ukrainian authorities showed their hospitality and made everything they could to organize a truly wonderful event," the Head of State said and expressed gratitude to Jamala for having brought the Eurovision to Ukraine.
Executive Supervisor of the Eurovision Song Contest Jon Ola Sand also noted an extremely high level of organization of the contest in Kyiv: "Each year we have certain remarks or complaints: either transport or logistics, security or other aspects. But the Eurovision in Kyiv was held flawlessly. We didn't have any problems. Everything was organized at the top level by the Ukrainian party," he said.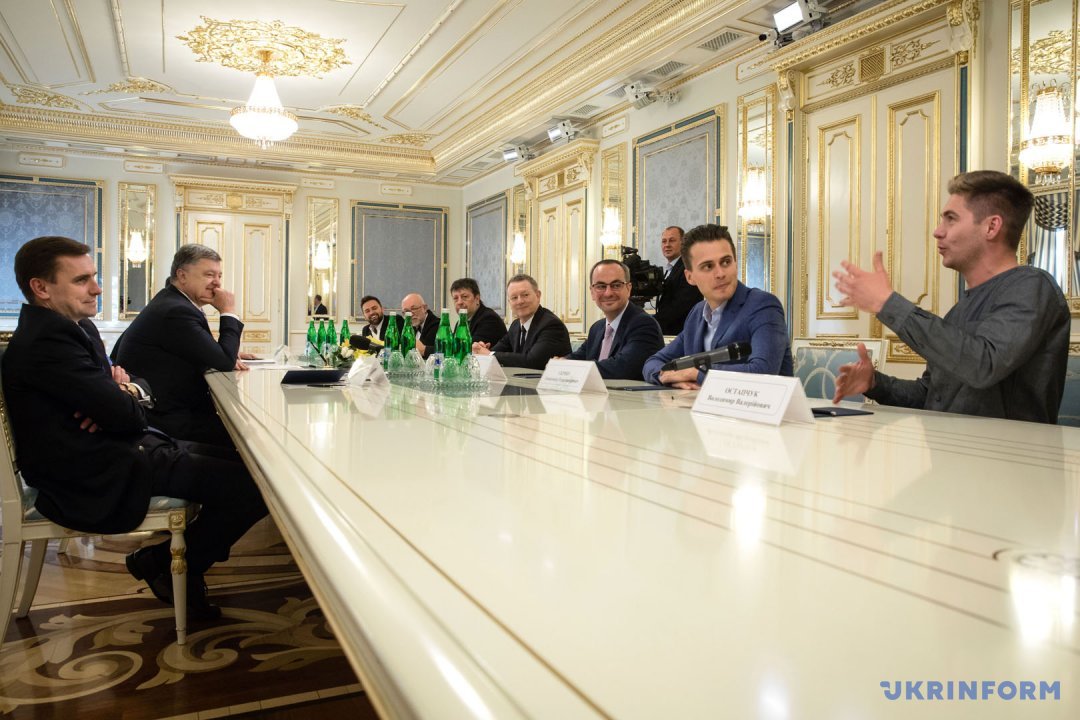 On behalf of the European Broadcasting Union, member of the EBU Administrative Board Pavlo Hrytsak thanked and congratulated the President on a wonderful organization of the contest. "This is a great international event with thousands of foreigners who visited Ukraine. It's one of the most popular shows with many challenges and risks, particularly in the security field. And the fact is that a wonderful job was done for all journalists, contestants and fans to feel hospitality of Kyiv and stay in comfortable conditions. I am grateful to the Ukrainian government and to you, Mr. President, for a significant support," he emphasized.
"Despite concerns of skeptics about possible threats, I am proud that we have made this wonderful event. Nobody could stop us," the President noted and invited everyone to visit the UEFA Champions League Final that will take place in Kyiv in May 2018.
ol