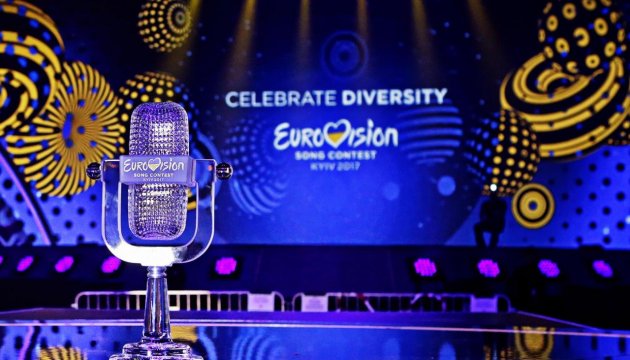 Eurovision backstage tour held for the press
The Eurovision backstage tour for the press was held at the International Exhibition Center in Kyiv on Tuesday.
This is reported by an Ukrinform correspondent.
The journalists were shown the Delegation bubble, a place where the delegations of the participating countries spend a considerable amount of time. There are 27 rooms, where members of the delegations change their clothes and keep personal belongings throughout the day. Each room is reserved for a certain country.
The makeup and hair rooms are located in the other wing of the building. There is also the Lounge zone in the middle of the Delegation bubble. Such a zone was for the first time opened at the Eurovision last year. There are screens here to broadcast everything that happens on the stage.
There is also a soundcheck room to check the sound before the performance and a viewing room to watch the performance on the record and give some comments and instructions how to improve it.
ol