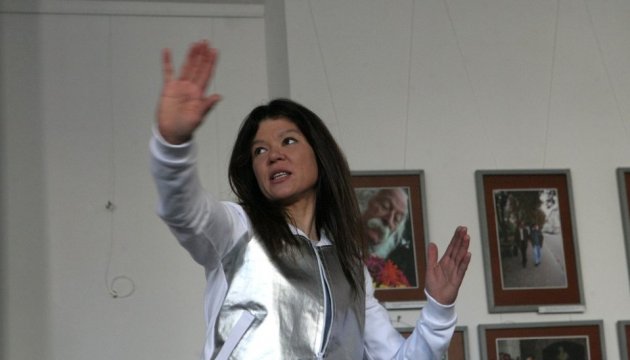 Eurovision 2017: Ruslana tells about special features of technical production
Ukrainian singer and Eurovision 2004 winner Ruslana told journalists about special features of the technical production for the Eurovision Song Contest 2017.
"… The production is the latest thing in technology. It's one of the biggest screens I've ever seen in my entire life – it's 70 meters in wide, 11 meters in height," Ruslana said at a meeting with journalists held at the art hub of Ukrinform on April 25.
She assured media representatives that it will look like a real computer game.
Ruslana also told about visual effects that are planned for her performance during the final of the Eurovision 2017.
"This production will give the opportunity to create absolutely any atmosphere - up to the storm. And this dynamics will be provided by everything - wind machines, and lights, and smoke, and screens. This means you can get into any episode," she said.
iy