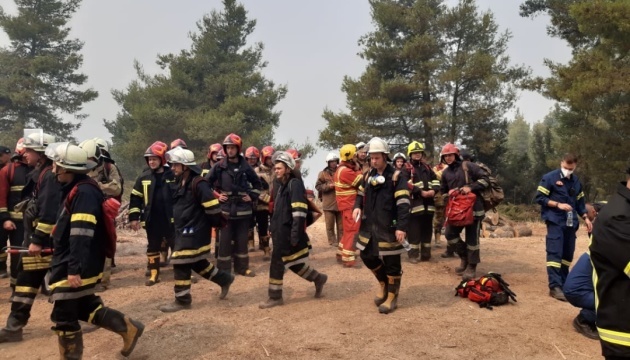 Ukrainian rescuers in Greece engaged in firefighting near North Evia's Ellinika
Ukrainian firefighting teams as part of an effort to assist in putting out large-scale wildfires in Greece last night operated near the town of Ellinika in North Evia.
That's according to the press office of the State Emergency Service of Ukraine, Ukrinform reports.
"On August 11, a combined 100-strong SES detachment carried out work on the territory of North Evia, near the town of Ellinika. The wildfire was contained not to allow its spread along the front at a distance of 2,500 m.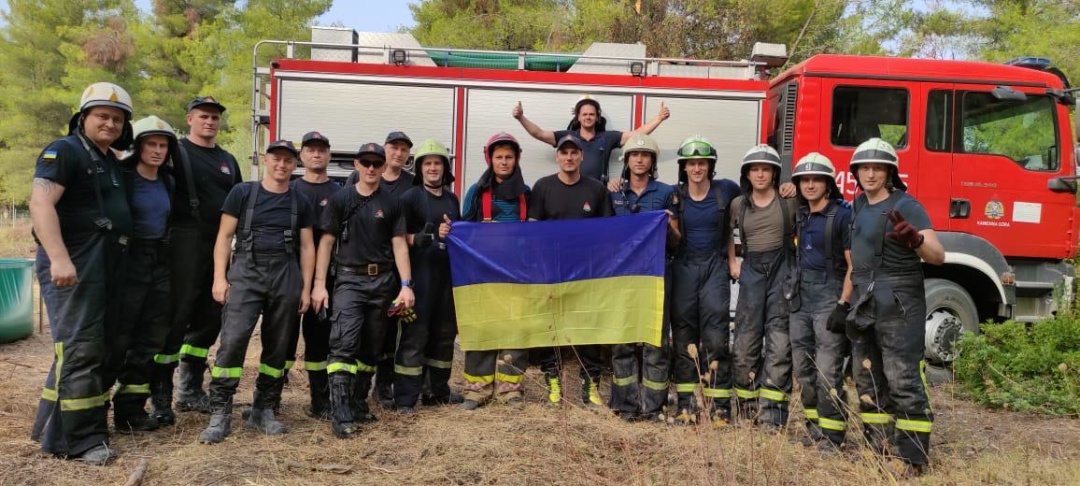 The SES notes that further work is underway.
As Ukrinform reported earlier, Greece has been engulfed in forest fires since late July due to a major heatwave. At least 56,000 hectares have already been affected across the country. Two people died in the fire, while thousands of residents and tourists were evacuated.
President Volodymyr Zelensky instructed the Cabinet of Ministers to send 100 firefighters to help fight forest fires in the country.
On Friday, August 6, a combined detachment of Ukrainian rescuers arrived in Greece.
im