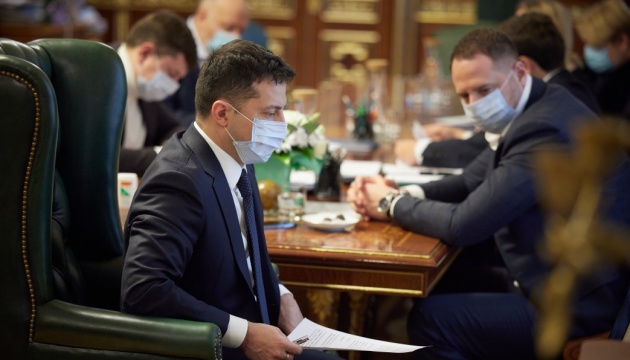 President on fire in Zaporizhia: State will correct situation to prevent such tragedies in future
Ukrainian President Volodymyr Zelensky has extended his deep condolences to all those who lost their loved ones during a fire at Zaporizhia Regional Infectious Diseases Hospital in Zaporizhia, according to the Facebook page of the President's Office.
"The worst thing is that this tragedy happened in a hospital, a place where people are given health protection. Three patients and a young female doctor have died there. Several more people have been injured. I express my sincere condolences. The state will correct this situation so as to prevent similar [tragedies] from happening in the future," the report reads.
On the instructions of the head of state, Health Minister Maksym Stepanov and First Deputy Head of the State Emergency Service of Ukraine Oleh Melchutskyi flew out to Zaporizhia. The cause of the fire is being investigated.
A fire broke out in the intensive care unit of the regional infectious diseases hospital in Zaporizhia late on Wednesday, February 4, killing four people.
op