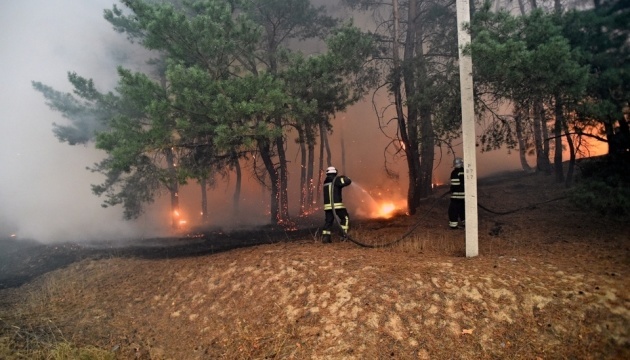 Five people killed, ten hospitalized in forest fires in Luhansk region
Forest fires that broke out along the contact line in Luhansk region on September 30 have claimed the lives of five people, the State Emergency Service of Ukraine has reported.
On September 30, six large-scale forest fires broke out along the contact line.
The most difficult situation is developing in the area from Stanytsia Luhanska to Severodonetsk, where wildfires are approaching 22 populated areas.
"As a result of the fires, five people died, and 10 were hospitalized. Some 120 people were evacuated," the State Emergency Service reported.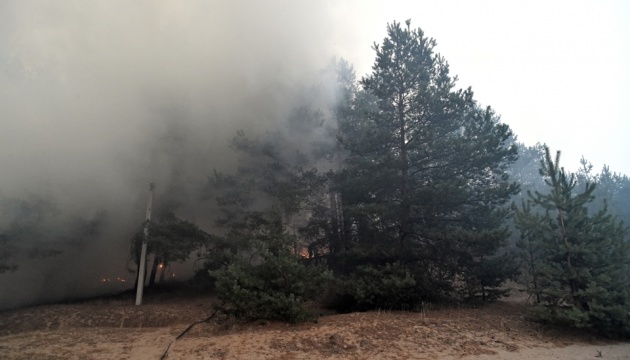 According to preliminary estimates, the fires covered about 9.3 thousand hectares.
In total, 1,229 people and 204 units of equipment were involved in extinguishing the fire, including 516 people and 107 pieces of equipment of the State Emergency Service (from Luhansk, Donetsk, Dnipropetrovsk, Zaporizhzhia, Kirovohrad, Poltava and Kharkiv regions).
The coordination of forces at the fire site is carried out by the headquarters for the elimination of the consequences of an emergency.
ish