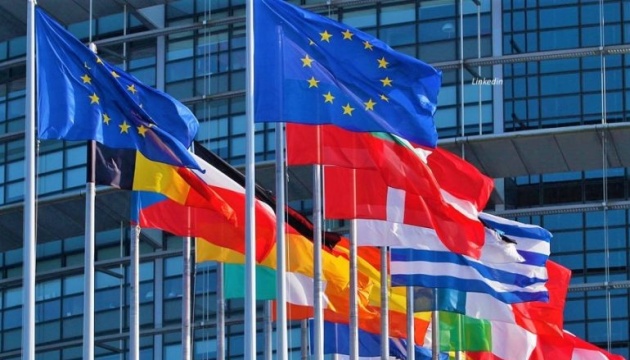 EU continues to mobilise emergency assistance following floods in Ukraine
Following the devastating floods in the south-west of Ukraine last week, the EU continues to mobilise emergency assistance through the EU Civil Protection Mechanism.
"Today, an airplane of the Italian government will deliver pumping equipment, personal safety material, chainsaws, power stations and tents to the affected population. Over the weekend, Sweden committed to sending 1.2 kilometres of flood barrier, 250 hoses and technical experts. In addition to the Italian and Swedish assistance, the European Commission is providing mapping services of the affected areas through the EU Copernicus satellite system," Balazs Ujvari, European Commission's Spokesperson for Budget and Human Resources, Humanitarian Aid and Crisis Management, told a press briefing in Brussels on Monday, an Ukrinform correspondent reports.
Commissioner for Crisis Management, Janez Lenarčič, said: "Sweden and Italy provide a proof of the Union's solidarity when climate disasters strike. We stand ready to provide further assistance to all those in the affected areas and to support the civil protection authorities striving to alleviate the most pressing needs on the ground."
On June 25, the Emergency Response Coordination Center received Ukraine's request for assistance in overcoming the effects of the floods that hit the southwestern regions of Ukraine. The list of materials and special equipment that the EU sends to Ukraine is based on this request. The European Commission helps Ukraine assess the scale of the disaster and damage using the EU's Copernicus observation programme.
As of June 29, 70 towns and villages in four western regions of Ukraine - Ivano-Frankivsk, Chernivtsi, Lviv, and Ternopil - remain flooded due to extreme weather.
ol