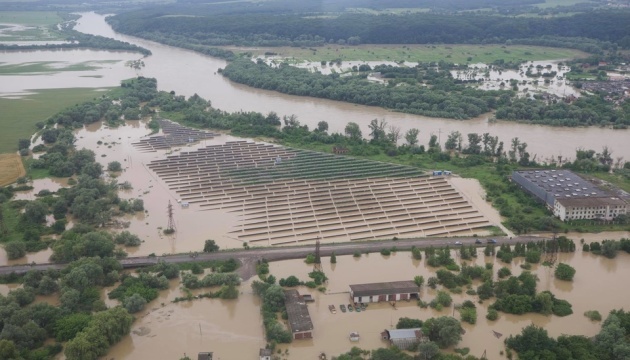 PM Shmyhal, Minister Avakov perform monitoring of flood-hit areas in Western Ukraine
Prime Minister of Ukraine Denys Shmyhal and Interior Minister Arsen Avakov have performed air monitoring of the most flood-affected areas of Ivano-Frankivsk region.
"Denys Shmyhal and Arsen Avakov carried out air monitoring of the most flooded areas in western Ukraine," the press service of the Ministry of Internal Affairs reports on Facebook.
According to Avakov, the natural disaster in Ivano-Frankivsk region hit Verkhovyna, Kosiv, and Rozhniativ districts. In fact, up to 70% of a month's worth of rain fell. "Floodwaters destroyed dams, bridges, and crossings. The Dniester spread out almost seven meters - this is the level of the 2008 disaster," the minister said.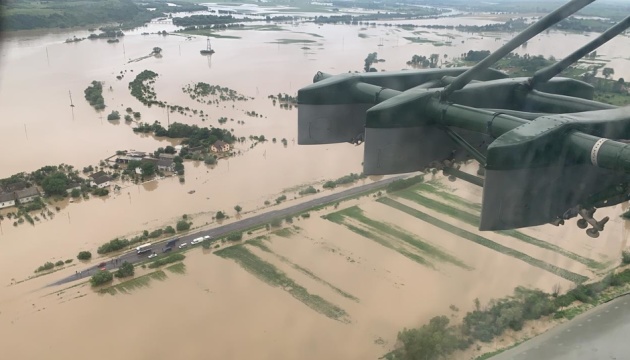 Avakov noted that more than 200 populated areas had been flooded. There's no road through 29 villages.
The flood has killed three people in Ivano-Frankivsk region, one person is missing.
ish