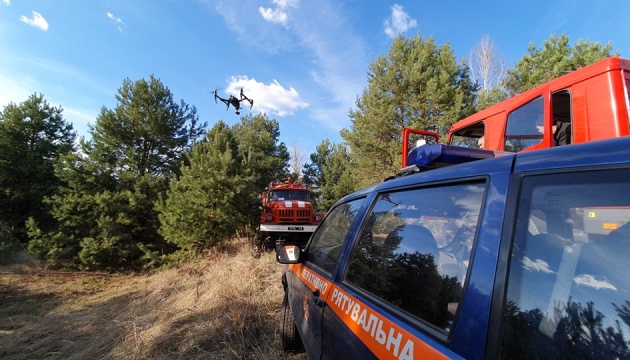 Rescuers contain fire in Chornobyl zone
As of 9:00 on April 24, the rescue team localized one of the three fires in the Chornobyl Exclusion Zone.
"As of 9:00 on April 24, a fire near the village of Rozsokha in the Chornobyl Exclusion Zone was contained," the State Emergency Service of Ukraine reported on its Telegram channel.
At present, the main efforts are aimed at localizing two areas of smoldering tree stumps, wood residues and peat bog in places earlier covered with the fire.
As Ukrinform reported, the extinction of fires in the Chornobyl zone has been ongoing since April 4. The losses are tentatively estimated at tens of millions of hryvnias. Representatives of the State Emergency Service have repeatedly emphasized that there is no threat to critical facilities of the exclusion zone.
ish