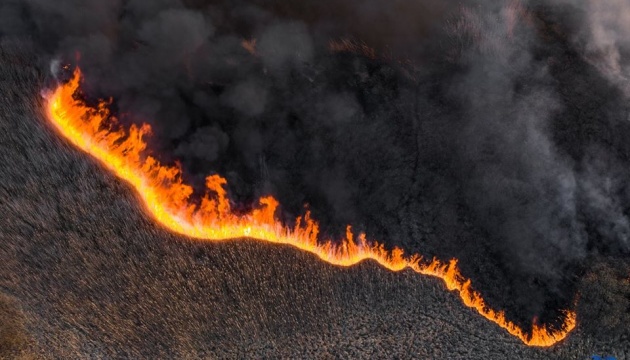 Chornobyl wildfires: Radiation levels remain normal in Kyiv city and two regions
Radiation levels in the city of Kyiv, Zhytomyr and Kyiv regions are within normal limits, according to the Public Health Centre.
"Since April 3, wildfires have been burning in the Chornobyl exclusion zone. From April 3, and as of today, radiation levels in the territory of Kyiv, Zhytomyr regions and Kyiv city do not exceed the values established by the Radiation Safety Standards of Ukraine. According to the State Emergency Service, indicators of radiation background in Kyiv were 0.011 mR/h as of the morning on April 14," the Public Health Centre wrote on Facebook.
At the same time, the Public Health Centre added that wildfires cause permanent contamination of the atmosphere with combustion products: particulates, carbon compounds, nitrogen, sulfur, etc., which can cause deterioration of health of people with chronic lung diseases, cardiovascular diseases, as well as complicate the course of infectious diseases accompanied by the damage to the respiratory system.
iy