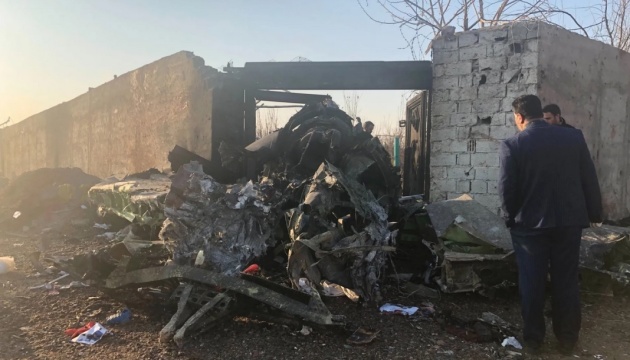 Iran again says it won't give UIA plane black boxes to other countries
Iranian Foreign Minister Mohammad Javad Zarif has stated that his country will not give the black boxes of downed UIA plane to other countries.
"We have a right to read the black box ourselves. We have a right to be present at any examination of the black box. If we are supposed to give the black box to others for them to read it in our place then this is something we will definitely not do," Zarif said, Asharq Al-Awsat reports.
Earlier, Defense Minister Brigadier General Amir Hatami said that the black box of the Ukrainian airliner had been seriously damaged.
As reported, a Ukraine International Airlines plane (Flight PS752) heading from Tehran to Kyiv crashed shortly after taking off from the Imam Khomeini International Airport at about 06:00 Tehran time (04:30 Kyiv time) on Wednesday, January 8. There were 176 people on board – nine crew members (all Ukrainians) and 167 passengers (citizens of Ukraine, Iran, Canada, Sweden, Afghanistan, Germany, and the UK).
On January 11, Iran admitted that its military had accidentally shot down the Ukrainian passenger jet. Iran's Islamic Revolutionary Guard Corps (IRGC) accepted full responsibility for the downing of the Ukrainian airliner.
ol