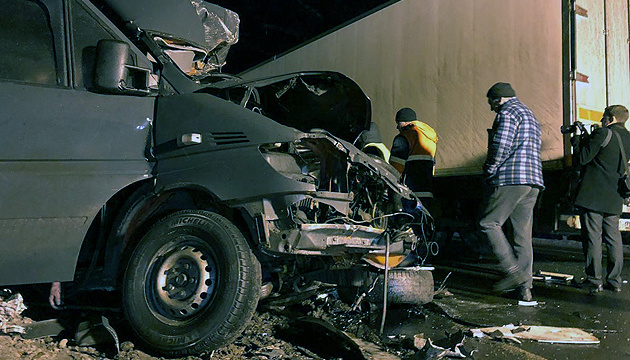 Ukrainian Foreign Ministry confirms death of seven Ukrainians in road accident in Russia
Seven Ukrainian citizens are among eight people killed in a road accident in the Pskov region on February 13, and one more victim is being identified, Director of the Consular Service Department of the Ukrainian Foreign Ministry Serhii Pohoreltsev has told Ukrinform
"According to Ukraine's Consulate General in St. Petersburg, eight people were killed in the accident: the driver and seven passengers of a van. Seven citizens of Ukraine are among the dead. One more victim is being identified. The bodies of the deceased have been taken to the morgue of a local medical institution," he said.
Pohoreltsev added that a Ukrainian citizen, who sustained moderate injuries, had been taken to a local hospital.
He also said that a consular team had arrived at the scene to find out the circumstances of the accident, assist the injured person in hospital, as well as resolve the issues of repatriation of the bodies of Ukrainian citizens.
"The Consulate General is taking steps to establish where the deceased lived in Ukraine and inform their relatives," Pohoreltsev said.
A Mercedes van with Ukrainian license plates collided with a truck in the Pskov region of Russia at 00:29 local time on February 13.
Earlier reports said that eight Ukrainian citizens had been killed and one more had been injured in the road crash. There were eight passengers and the driver in the minibus.
op