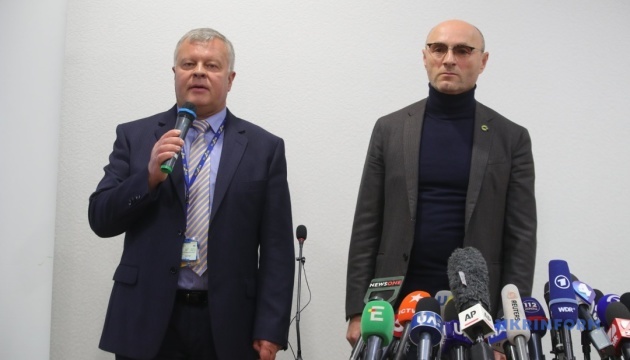 Iran should submit first reports on UIA plane crash before February 8
In accordance with the rules of the International Civil Aviation Organization (ICAO), Iran should submit the first reports on UIA plane crash near Tehran before February 8, 2020.
"According to the ICAO accident investigation rules, the party which conducts the investigation, in this case the country where the crash happened – Iran, should submit a preliminary report within 30 days. Roughly speaking, a preliminary report will be submitted within a month, before February 8," Ihor Sosnovsky, Ukraine International Airlines Vice President for Operations, said at a briefing, an Ukrinform correspondent reports.
As reported, Ukraine International Airlines plane (Flight PS752) heading from Tehran to Kyiv crashed shortly after taking off from the Imam Khomeini International Airport at about 06:00 Tehran time (04:30 Kyiv time) on Wednesday, January 8.
There were 176 people on board - 167 passengers (including two Ukrainians) and nine crew members (all Ukrainians). There were 82 citizens of Iran, 63 citizens of Canada, ten citizens of Sweden, four citizens of Afghanistan, three citizens of Germany, and three citizens of the UK.
Previously, it was claimed that the crash had been caused by technical problems. Early today, Iran announced that it had shot down the UIA passenger plane accidentally. The plane was perceived as a hostile object as it approached Iran's sensitive military base after take-off.
Iran's Islamic Revolutionary Guard Corps (IRGC) accepted full responsibility for the downing of a Ukrainian airliner.
ol