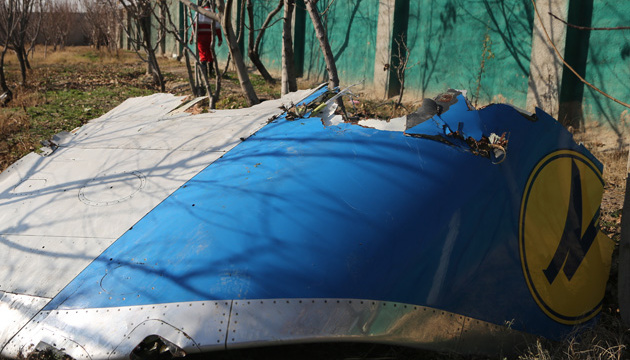 Bellingcat: UIA plane crash site in Tehran wiped out by bulldozers
The site of Ukraine International Airlines plane crash in Tehran was wiped out by bulldozers after the debris had been removed.
"It has been confirmed that the crash site was wiped out by bulldozers and debris was removed, making it very difficult to carry out an examination at the site. This raises even more questions about Iran's involvement," founder of the Bellingcat international investigative journalists' group, Eliot Higgins said in a commentary to an Ukrinform correspondent in The Hague.
According to him, it is unclear how Iran's air defense systems could steer to the plane that was at such a short distance to the airport, from which many other flights took off that day.
"I think that flight PS752 was shot down accidentally as the area was on high alert after Iranian missile strikes at a US base in Iraq," Higgins said.
Bellingcat continues to collect the videos filmed at the scene before the debris was removed and also examines the pictures of the plane taken during the crash, he added.
"We have one video where missile hitting the plane can be seen. We managed to confirm the geolocation and cross-reference it with the information we had, in particular, with the crash site, so the video seems to be credible. There are also two photos of Russian-made Tor missile fragments, but we failed to confirm the location where those photos had been taken," Higgins added.
As reported, Ukraine International Airlines plane (Flight PS752) heading from Tehran to Kyiv crashed shortly after taking off from the Imam Khomeini International Airport at about 06:00 Tehran time (04:30 Kyiv time) on Wednesday, January 8.
There were 176 people on board - 167 passengers (including two Ukrainians) and nine crew members (all Ukrainians). There were 82 citizens of Iran, 63 citizens of Canada, ten citizens of Sweden, four citizens of Afghanistan, three citizens of Germany, and three citizens of the UK.
ol