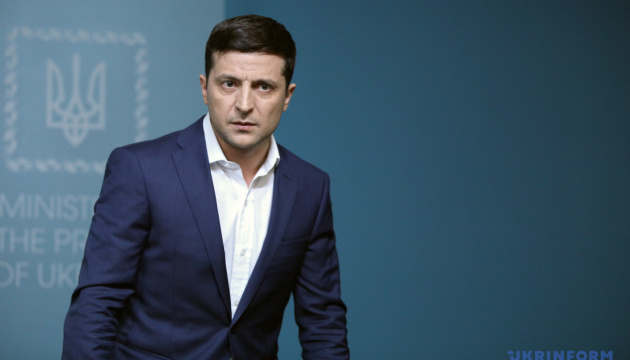 Zelensky calls on world to respond to shelling of medical vehicle in Vodiane
Ukrainian President Volodymyr Zelensky has called on international partners to respond properly to the shelling of a medical vehicle in the village of Vodiane in Donetsk region, in which two Ukrainian soldiers were killed and one was injured.
"I have learned about sad news from Donbas. Two dead, one wounded. The shelling of a medical vehicle in Vodiane is a violation of the norms of international humanitarian law, a shameful and insulting attempt to disrupt the difficult negotiation process on the ceasefire in Donbas," the head of state wrote on his Facebook page.
He said that Ukraine had always acted and acts as part of international agreements and international law.
"I call on our partners in Europe and the United States to respond properly to actions that do not bring us closer to peace," Zelensky said.
Russian-backed forces fired at a medical vehicle carrying military doctors near Vodiane at about 11:00 on July 1. An anti-tank missile hit the vehicle. One Ukrainian serviceman died on the spot, and two others were injured. The condition of an injured military doctor was assessed as critical. Subsequently, the female doctor was reported to have died in the accident.
op