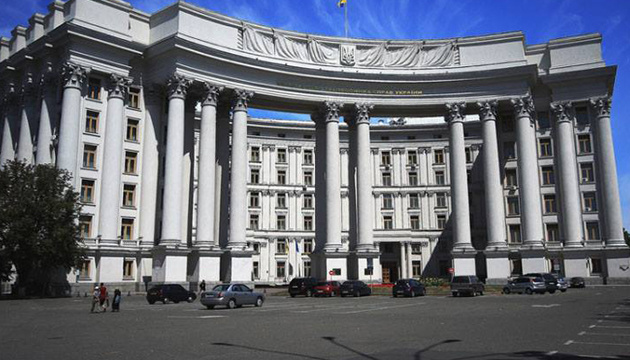 No Ukrainians among those killed in Sri Lanka attacks – Foreign Ministry
There are no Ukrainians among the dead and injured as a result of a series of explosions in Sri Lanka.
Ukrinform learnt this from Deputy Director of the Consular Service Department of the Ministry of Foreign Affairs of Ukraine Vasyl Kyrylych.
"According to preliminary information of the Embassy of Ukraine in India, there are no citizens of Ukraine among the dead. The information is being updated," Kyrylych said.
According to the latest reports, at least 207 people have been killed and 450 injured in a series of explosions targeting churches holding Easter services and hotels. Most of the explosions are believed to have resulted from suicide bombings.
Most of the dead were locals but 36 foreigners are believed to have been killed. Five British citizens have been confirmed to have lost their lives (including two who also hold US citizenship), as well as three people from India, one from Portugal and two from Turkey. The Dutch foreign minister said one of the country's citizens was also killed. Britons were among the injured.
No one has claimed responsibility for the attacks but several arrests have been made and Sri Lanka's defence minister, Ruwan Wijewardene, said the culprits were religious extremists
ish