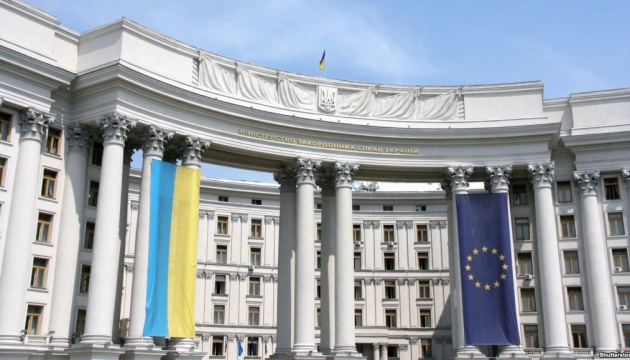 Foreign Ministry: No Ukrainians among Madeira bus crash victims
There are no Ukrainians among the dead and injured after a tour bus crashed on Portugal's Madeira Island.
Ukrinform learnt this from Deputy Director of the Consular Service Department of the Ministry of Foreign Affairs of Ukraine Vasyl Kyrylych.
"According to the information received from a hospital in the city of Funchal, where the victims were hospitalized, all citizens have been identified. There are no Ukrainians among the injured persons," he noted.
Kyrylych noted that according to preliminary information, there were no Ukrainians among the dead ones either.
At least 29 people have died after a bus carrying tourists plunged off a road and overturned on the Portuguese island of Madeira. Another 27 were injured in the accident, and they were taken to a local hospital.
The bus carrying 55 people rolled down a steep hillside after veering off the road on a bend in Canico, the coastal town's mayor, Filipe Sousa, told reporters. All the tourists in the bus were German, but some pedestrians may have been hit by the vehicle, he added.
ish