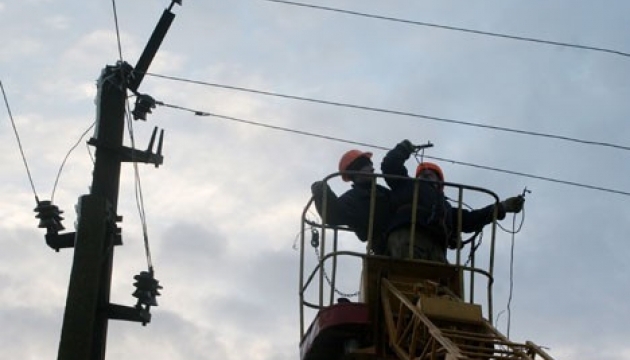 Strong winds leave 47 towns and villages in Ukraine without electricity
As of March 11, 47 populated areas in five regions of Ukraine remained without electricity due to adverse weather conditions, the State Emergency Service of Ukraine reported.
"Bad weather conditions (strong winds) caused blackouts in 47 populated areas in five regions, in particular: Lviv region - 19 populated areas, Kyiv region – 12, Zhytomyr region – 12, Luhansk region – 3, and Chernivtsi region -1," the report says.
The restoration of 75 damaged roofs of residential and municipal buildings is underway (a total of 108 were damaged).
The Emergency Service teams have removed more than 100 fallen trees over the past day.
in general, special teams to eliminate bad weather aftermath involve 420 people and 114 units of equipment, including 270 people and 64 units of equipment from the State Emergency Service.
iy