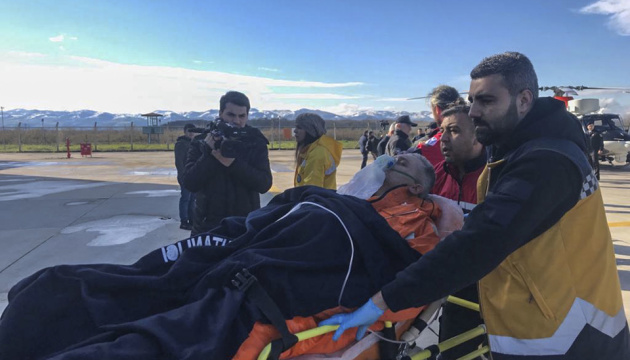 Ukrainian consul visits sailors who survived ship accident near Turkey
Ukrainian Consul to Turkey Andriy Sybiha has visited Ukrainian sailors who were injured in the sinking of the Volgo-Balt 214 cargo ship off the Turkish province of Samsun.
He wrote this on his Twitter account.
"The consul and representatives of the Ukrainian community have visited all injured sailors in the hospitals of Samsun. Their condition is satisfactory. They bear up. Assistance is being provided," Sybiha wrote.
As was reported earlier, the Volgo-Balt 214 cargo ship sank off the Black Sea coastal province of Samsun due to adverse weather conditions early on Monday, January 7. The crew consisted of 11 Ukrainians and two nationals of Azerbaijan. Four Ukrainians died in the accident.