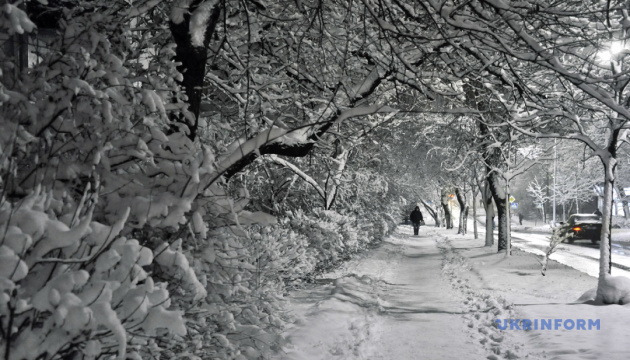 Ukraine expects worsening weather conditions on Jan. 4-5
On January 4-5, a significant deterioration of weather conditions is expected in six regions of Ukraine.
The State Emergency Service reported this with reference to the Ukrainian Hydrometeorological Center's forecasts.
"Weather conditions are expected to worsen in Kherson, Zaporizhzhia, Dnipropetrovsk, Donetsk, Luhansk and Kharkiv regions due to the movement of an active cyclone. In the afternoon of January 4, there will be heavy snow, in some areas with rain, wind gusts up to 15–20 m / s; and wind of 25 m / s in Azov area, sleet, and snow cover of 15–20 cm. On January 5, the weather will improve significantly," the report reads.
The State Emergency Service noted that the deterioration of weather conditions would correspond to a yellow weather warning.