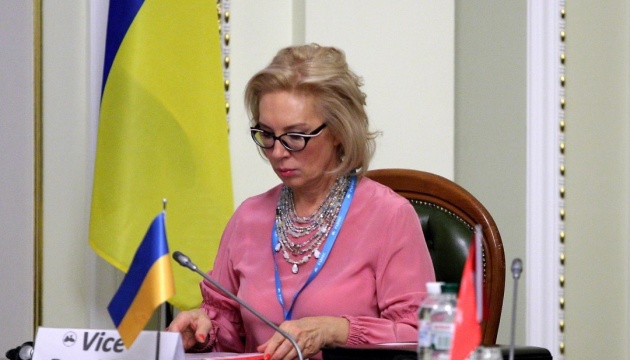 Almost 700 children evacuated as rocket fragments fall near Lysychansk school
Almost 700 schoolchildren were evacuated from a school in Lysychansk, Luhansk region, early on Friday after fragments of a rocket fell on the school's territory, Verkhovna Rada Human Rights Commissioner Liudmyla Denisova has written on Facebook.
"Nearly 700 schoolchildren were evacuated as a result of the fall of ammunition fragments on the territory of the educational institution. Fortunately, no one was injured as a result of the incident. The event occurred today in Lysychansk, in the area under Ukraine's control," the ombudsman wrote.
She urged the police, the Security Service of Ukraine and other agencies to promptly determine the causes of the incident and ensure the peace and security of people.
"My representative Pavlo Lysiansky is at the scene and is finding out all the details. It was tentatively established that a rocket from the Osa air defense system blew up in the air. One of its fragments fell on the territory of the school, and the other one near Lysychansk Rubber Products Plant," Denisova said.
op