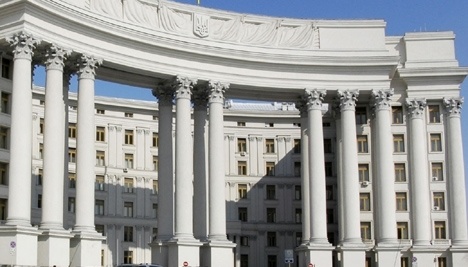 One Ukrainian among 12 sailors captured by pirates in Gulf of Guinea - Foreign Ministry
Three Ukrainian citizens were on board the Swiss merchant vessel MV Glarus, which was attacked by pirates in the Gulf of Guinea on September 22, and one of them was captured, the press service of the Ukrainian Foreign Ministry has said.
"On September 22, 2018, in the waters of the Gulf of Guinea, pirates attacked the merchant vessel MV Glarus, with 19 crewmembers on board, including three Ukrainian citizens. Twelve crewmembers, including a Ukrainian citizen, were captured as a result of the attack," the ministry said.
According to the ministry, the vessel currently stays in Port Harcourt with seven crewmembers, including two Ukrainians. Ukraine's Embassy in Nigeria was instructed to contact them in order to provide them with the necessary assistance.
The diplomatic mission was also instructed to contact the owner (operator) of the vessel and Nigerian law enforcement authorities in order to obtain information on the measures taken to free the captured Ukrainian sailor.
"The case is under special control of the Consular Service Department of the Ukrainian Foreign Ministry and the Ukrainian Embassy in Nigeria," the ministry said.
As reported, on September 22, near the coast of Nigeria, pirates abducted 12 crewmembers of a Swiss ship heading from the city of Lagos to Port Harcourt. The sailors captured include seven citizens of the Philippines, a Slovenian, a Ukrainian, a Romanian, a Croat, and a Bosnian.
op